Quote:
Is that a separate add-on unit in those pics above? The trans cooler in my Jeep is a LOT different. It's the trans cooler and aircon condenser in one unit.
This is mine (failed one on the right, new one on the left). Top section is trans cooler and the rest is aircon condenser.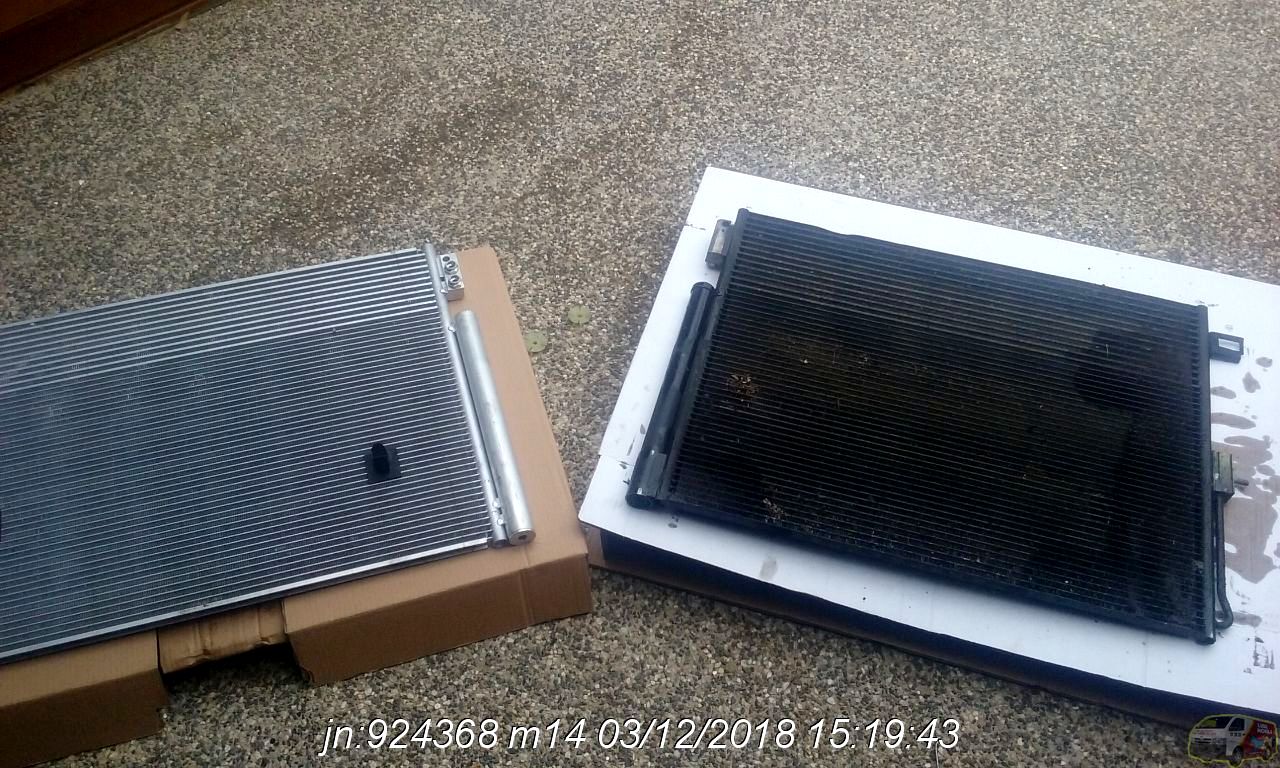 Yep, a brand new unit - it was not required to resolve the problem this time, but I had a trans go bad in an old Patrol I used to have, because the original trans cooler got bunged up with crap and wrecked pretty much everything that could be wrecked, when it all overheated. They popped in an F250 remote trans cooler which did a brilliant job.
In this instance I opted for a remote cooler because it was an opportunity to separate the combined unit, and avoid extortionate costs of a replacement combined unit, if either went bad in the future.
If I hadn't had the problem I had recently, I'd still be using the original one.